WOMEN'S WAY MOON CYCLES OFFERS:
Free Talks: the Self-Care Series
Harmonize the Menstrual Cycle
Welcome Yourself to Womanhood
The Heart of Menopause Inner Circle

WOMB WIDSOM:
Harmonize the Menstrual Cycle

The 5-Week Course is based on Barbara's award-winning book, The MOON and YOU. Offered locally or by phone.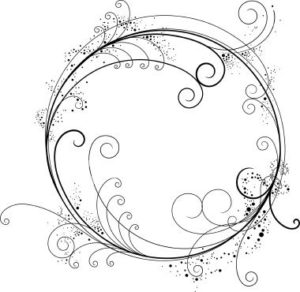 Learn to use the cycles of nature as a powerful model for your WELL-BEING, as you optimize your time, anticipate your needs, and take loving care of yourself.
These simple yet transformational practices bring ancient wisdom into modern living!
Once you learn to work with your cycle instead of against it, you will never look at your periods the same way again!
You may join one of the scheduled groups, or arrange to take the course in private sessions, or with your own group of friends, at ANY time!
Click here for more information about the 5-Week Course, Womb Wisdom.
Mothers' MOON Circle: Preparing for Your Daughter's Coming of Age
Based on the Mother's MOON Kit, this circle invites moms to discuss the many aspects of helping girls be comfortable with the changes of puberty.
Whether your daughter is small, or approaching her first period, or already menstruating, you'll find support for making this an easier passage, and deepening your connection to nature and the mysteries of womanhood.
We'll discuss conversations, activities, holistic health and celebration – and support for mom's own cycle, as well! You can review your own coming of age, and celebrate your own "inner girl," as you celebrate your daughter!

Join me in creating a new paradigm for the menstrual cycle!
Please contact Barbara to connect and discover how we can work together.
HEART of MENOPAUSE Inner Circle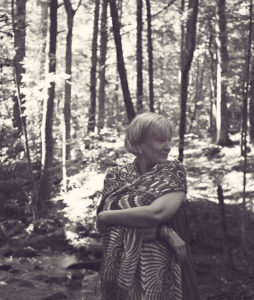 When menopause is seen as a Life Passage, rather than a decline, we can appreciate our needs and discover our possibilities with much more freedom. The Cycle of Balance, which is the foundation of my work with women's cycles, is also a beautiful model for menopause.
We can look to nature as our guide – the end of one phase of life is the beginning of another! Time to re-evaluate our priorities, and deepen our self-care, self-discovery and self-acceptance.
Our menopause circles can be held locally or online, according to interest.
Do you have a women's group who would like to settle in for an evening of sharing and simple ceremony to honor this powerful passage?
Please contact Barbara to connect and discover how we can work together.
---
VIP PRIVATE SESSIONS
You may schedule private sessions for the Womb Wisdom Program, or for any other health issues you would like to explore.
These calls can be scheduled at any time of year!

Private Sessions for Womb Wisdom:
In the safe and Sacred space of our one-to-one calls, you'll have the opportunity to create new habits, step into your cycle in an entirely different way, and develop a deeper level of self-care.
You'll discover how to work with your cycles instead of against them, and you'll wonder why you did not learn this long ago!
In 12 weekly calls you will receive all the basic tools to:
Understand your monthly "seasonal" cycle,
Plan your month according to your own rhythms,
Anticipate your needs with your "optimal" times in mind,
And feel better as you take LOVING CARE of yourself!
You will never think of your period the same way again!
Program includes:
The book, The Moon and You (one copy, mailed to you),
Activity Sheets for developing your Personal Calendars and creating your own Sacred Space,
Email support during the week,
List of additional Resources.
You are welcome to invite one or two friends to join you on the calls, for a minimal additional cost, if you would prefer to create your own group.
Click here to learn more about Womb Wisdom VIP Mentorship.
Private Coaching Sessions for your health concerns:
These are open-ended sessions, allowing you to explore your needs and feelings with this new experience of your cycle, or any other health concerns that you would like to address.
These one-to-one sessions may be in addition to, or instead of, the more structured Womb Wisdom Course material.
Please contact Barbara to connect and discover how we can work together.